How to Design a Logo: Here are the Top 5 Steps to Create it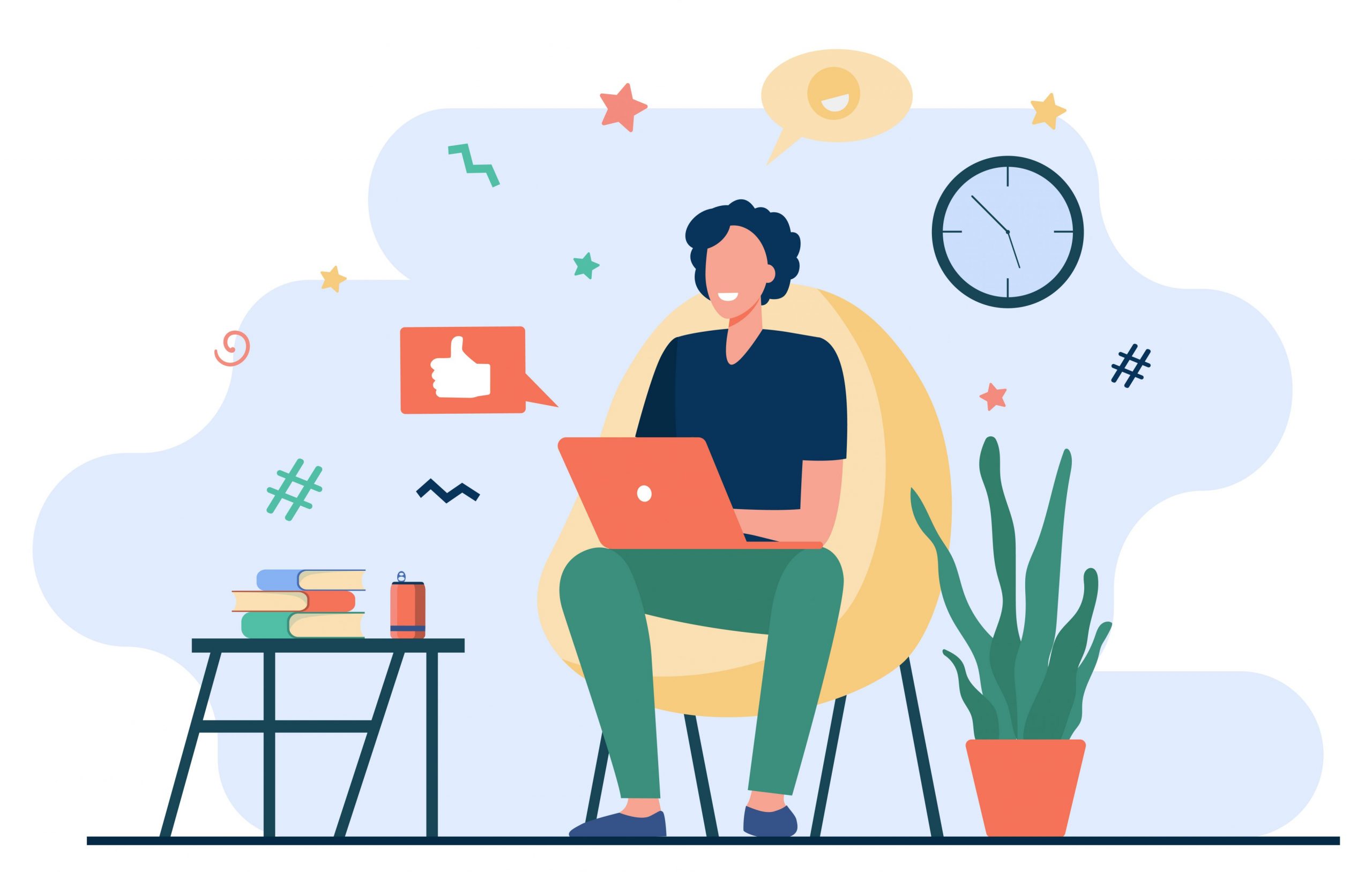 Looking for a perfect logo design to be the face of your company? We bring you expert advice to accomplish your logo designing goals. The process is long and definitely not simple. But we intend to guide you along and provide the best advice. So, get your creative juices flowing as we explore all that you need to know about logo designing.
Why is it important to have a logo?
Before getting into the "how" of logo designing, we must understand the "why". Why must we have a logo for a certain group, organization, or service? In the simplest of terms, a logo serves as an identity for the name connected to it. It is how a business is set apart and recognized among other similar businesses.
A cleverly designed logo can also make a statement about your brand. For instance, Amazon has a smiley arrow to communicate they sell items ranging from "A-Z". Additionally, it represents how satisfied customers are, after shopping from the platform.
But keep in mind that a logo is only a part of your brand and not the entirety of it. There are many different elements that contribute towards making a brand successful. Having a favorable reputation and brand awareness does not simply depend on having an incredible logo. You must pay attention to your business ethics and values, so they uphold the impression created by your logo.
Step 1: Discover
Objective
The first stage is also identified as the "question" phase by professional designers. Logo Design Company Dubai, we use this period to extract as much background and context as possible from our client. It helps us fully understand the attributes and goals of the brand. We also require details from our clients about the appearance and vibe they expect from the design.
If you are designing a logo for yourself, this stage will be about self-discovery. You will need to delve in deep and assess the workings of your own organization. The beliefs it is built on. What it is meant to accomplish and how you are planning to get there. All these evaluations must be made to make the logo accurately represents your company.
Process
Ask yourself these questions to get started:
What is the history behind your brand?
Who are its target audience?
Your main competitors?
What should this logo help you achieve? How will you measure its success?
How should people feel when they catch sight of your logo?
Which values and characteristics sets your brand apart from others?
Where do you intend to use the logo? For printing on merchandise? Social media? Website?
Once you have satisfactorily answered these questions, it is time to summarize and build a strategy. This creative strategy will encompass the key points that will contribute towards the design. They can be along these lines:
Goals for the design process
Tone of your brand
An initial vision of the logo design
Important themes relevant to your business
Visual ideas
These points will act as guidelines for the rest of your process. You can come back to them if you feel yourself deviating from the original ideas.
Step 2: Explore
Objective
The target for this phase is researching. It is the most exciting phase of the process. Especially if you are not a professional designer, it can help you immensely. There are two things you must focus on while doing it: Learn more about the field and find inspiration.
Process
Begin simply by studying some basic principles of logo designing. Fundamentals like typography, style, and color are important to know about.
Once you are sure you understand the basics well, start collecting more information. Observe the logos and visual systems of your competitors on various channels. Make notes of the positive and negative elements you find.
Then extend your research outside your niche. Explore what styles, visuals, and ideas are trending. Looking through the creative work of professional designers can provide the inspiration you need.
Arrange your gathered ideas in the form of a mood board. It can either be digital or even a real one. If there is more than one design speaking to you, then create a separate board for it. Present them to other members of your team to get their feedback.
Step 3: Design
Objective
Time to take the inputs from the previous phases and create some actual designs.
Process
A rough sketch of your ideas can help you see how the design would actually look. And nudge your creativity into high gear. The standard editing software used by designers is Adobe Illustrator when you take things digital.
If you are running short on money, time, and designing skills, there are plenty of free online tools to consider. Their customizable templates are the fastest method for generating professional-looking logos. However, you sacrifice your originality with this move.
You should at least have one design that you are happy with by the end of this stage. It is not uncommon either to end up with 2-3 designs even. The selection phase comes later.
Step 4: Refine
Objective
If you end up with various options, this stage will help you determine the best one. If you were able to narrow down a single design, then it can be put to the test.
Process
Evaluate the designs by asking yourself three basic questions:
What makes a great logo?
Where will the logo be used?
Will the design stand the test of time?
Answering these questions will give you a clear perspective on where your design fits on this spectrum. A successful logo must be simple, yet memorable and evocative.
Create mockups of the design to test them out on various platforms how well-suited is it. Test it for both primary use, like digital channels, and secondary use, such as printing on merchandise and promotional items. It should convey similar emotions and messages wherever it is used.
And lastly, your logo design should be long-lasting. Trends are regularly changing so your design must be meaningful and substantial enough to keep up even years later.
Step 5: Define
Objective
Quality and consistency are integral to maintain your brand's identity. There should be some definite rules for how your logo should be treated when you launch into the world.
Process
To ensure a strong lasting impact, include some "never" guidelines. These will discourage any alterations or distortions of your design. This is officially referred to as a style guide. You can make it as simple or as detailed as required. The size, layout, color scheme, positioning, orientation, and more elements of your logo will be covered by it.
Conclusion
And that was the final stage of a complete logo designing process. As mentioned in the beginning it is a complex, multifaceted job. That is why we recommend hiring professional assistance so you can focus on other essential business aspects.
We provide you top-quality services at presentation web design agency UAE. Our experienced designers have all the creativity and skill to give you exactly what you require. They are always up to date with the current industry trends to add new knowledge and techniques to their arsenal. So, trust us with your task and receive brilliant designs that truly reflect what your brands stand for.