Develop a Creative and User-Friendly Website by Gurus of Goup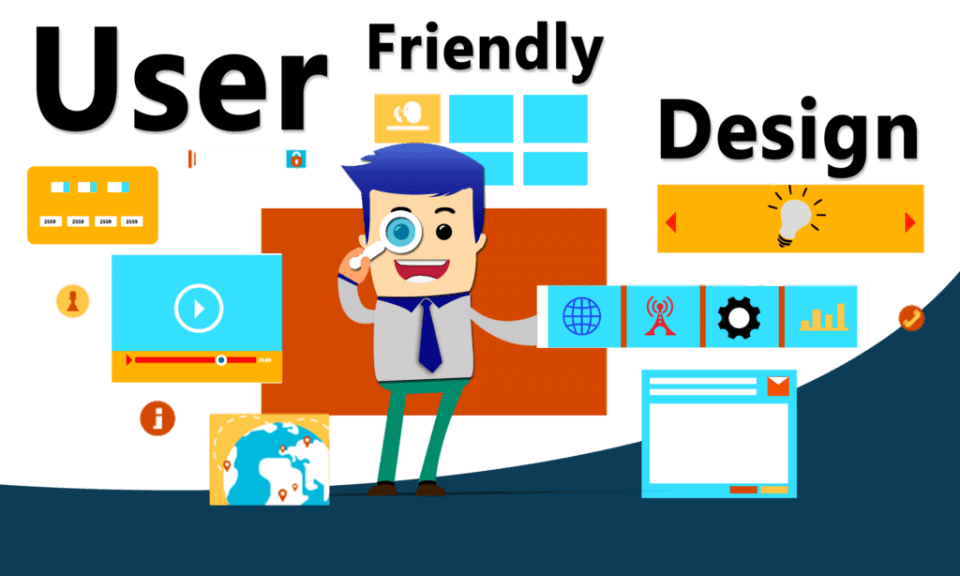 A website that can attract visitors and generate revenue is made up of more than a pretty aesthetic. The elements used in building the platform should have a concept and vision behind them. It should also be easy to comprehend and navigate for all kinds of internet users.
However, it is not easy to come up with a design that is both appealing and purposeful. Not to mention, also simple enough to ensure a great user experience. To make the task easier our designing experts at goup have decided to share some trade secrets with you. Read on ahead to understand how to integrate creativity with a superb UX into your web design.
Be subtle
Yes, creativity is encouraged but in a tasteful amount. Clients usually ask designers to make particular features pop out on their websites. But you must maintain a careful balance among these eye-catching displays. With too many elements fighting for the visitors' attention, they will end up getting a sensory overload.
To make sure your hard work isn't wasted, plan your design around the message you intend to convey. Also give some thought to the call-to-actions on each web page. Choose a single area which must be highlighted and draw the users' eye to in an obtrusive manner.
Integrate interactive elements
You do not want visitors to have a passive experience when they land on your website. The content should be engaging and immersive to convince visitors to stay on your website for longer. This can be any aspect that gives users the power to have an interesting experience while scrolling.
For example, instead of a traditional menu, you can represent different products or services with a cute animation. When users scroll over each one it will show change slightly. These kinds of intuitive designs are very pleasing to the eye and invite users to browse further.
Originality makes a huge difference
Now, the nature of some brands does not allow for interactive elements on their website. They might need to have a more formal and professional display. But you can still give these brands a personality to help them stand out. Using original illustrations throughout a website ensures a pleasant visual journey for users.
But always follow the same color palette and style for the art across the entire website. It needs to be cohesive and should tie everything together to convey the brand's message and personality. This strategy is our favorite at website design agency Dubai and provides exemplary results. Our designers are adept at choosing an aesthetic relevant to the brand and carrying it across the website.
Be careful when selecting fonts
Nothing dissuades readers more than textual content which is hard to read. It is best to use a contrasting and clean appearance to make everything legible. Simple typefaces without excessive embellishments and curlicues are ideal. Pick a color scheme that ensures a pleasurable sensory experience. You can also add extra features which users will appreciate. For instance, an option to magnify the font size to their convenience.
Combine words and visuals for clarity
No two people respond in the same way to a calls to action button. Which is why our professionals at creative website design Dubai, recommend using icons and textual cues together. This enables the message to be as clear as possible for the viewers. For instance, a link to the Contact Us page can be indicated through a clickable envelope and with relevant text. Important information must also be marked clearly and placed at an obvious location on the page.
Explain any technical terms or avoid using them
Many industries use terminology relevant to their field on their websites. However, it might turn away a visitor who is unfamiliar with the jargon. To discourage that explain any concepts and terms that are too specific. The strategy will help the brand appear more relatable and will lead to an increase of sales. As potential customers will not turn to similar brands who have more comprehensive content.
Go for an active design
Slow loading times will get in the way of the website's success no matter how well designed it is. In turn, the conversion rates will be lower. Modern day consumers lean towards instant gratification. They want the click and view process to be as quick as possible.
If the site is overloaded with too much media or videos the loading time will be affected. Ultimately it will cause people to look for what they want on another site. Use limited images, re-size them to a manageable proportion, and make sparing use of audio and video content.
Mobile optimization
It is much easier for people to browse the web on handheld devices like tablets and smartphones. Majority of users go online most often from their phone during the day instead of a computer. Therefore, it is highly necessary to design a responsive site for phone users.
Conclusion
The smallest of details matter a lot when it comes to website designing. Whether you are designing a website for yourself or a client, take our points into account. They form a guideline that can efficiently walk you through building a website that attracts and pleases users. In case you get stuck, reach out for assistance from our UAE based professional web design service. We excel in the top strategies and techniques that are necessary to lead in the virtual world.