Smart Social Media Marketing Plan for 2021: (10 Minutes Guide to Read)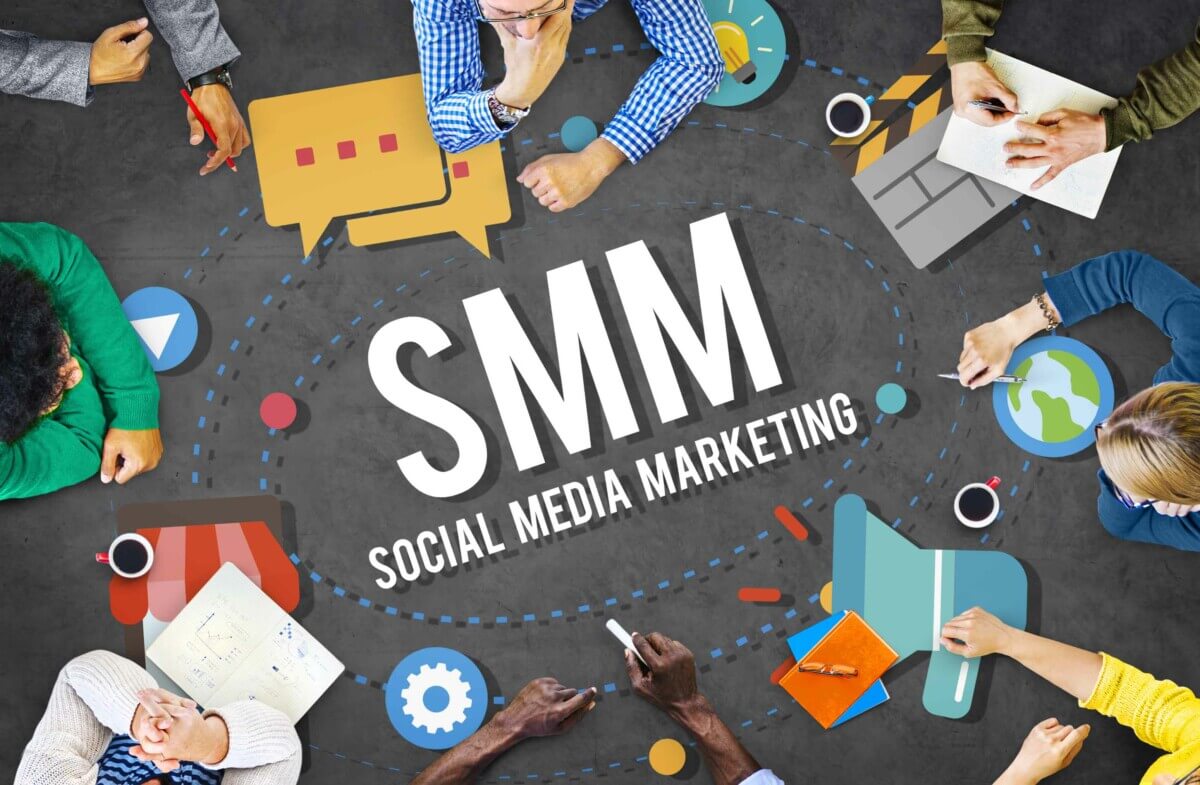 You have reached the perfect spot if your goal is to refresh your social media strategy for 2021. It can be challenging and at times even very daunting a prospect in this competitive digital era. But with the right tips and tricks you can tackle anything that comes your way.
With our simple yet impactful guide you can navigate the ups and downs of the rapidly evolving social media terrain. Our team of experts at Dubai Exhibition Design Company present these well researched tactics to make the process easier. Even if you are beginning from scratch our instructions will give you the upper hand in no time. So, without further ado let's get into the details of how to build a winning social media strategy.
Set social media goals that align with your business goals
To identify these goals, ask yourself a question:
What do we want social media to do for our business?
Answers will differ depending on the needs and nature of your organization. You might be looking for a bigger and more loyal following. Or want to build a community related to your brand. Perhaps your inclination is to increase the revenue generated by your existing social media channels.
Whatever the reason for it, the goals you set will define the content strategy. And determine how much effort and time your campaigns will need. The important thing to remember is that each single goal must be realistic. It is specifically recommended by us that you tackle small and short-term goals first. This will aid you in scaling your social media efforts in affordable and reasonable ways.
Research your target audience
Making assumptions is a major error that you should steer clear off. With the analytical tools and demographic data available now you can do much better than play guessing games. According to recent surveys taken from different brand executives, 72% of businesses use social media as a data and insight source. The demographics revealed by this collected data helps in understanding whom to approach and what content to publish.
On the other hand, although demographic data provides insight into social media channels, existing customers must also be considered. A different analysis is needed to determine your real-world consumers and their preferences. A social media dashboard is the perfect tool for getting an overview of the people following you. And the ways they interact with your accounts on different channels. Google and email are also great sources for gathering data of this sort.
Establish metrics and KPIs of prime importance
No matter which services or products you work with, social media strategies must be data driven. There are certain essential metrics which you need to focus upon when defining your strategy. Here they are in a condensed form:
Clicks: Number of click you get on your account or posted content. Tracking them help identify customer behavior.
Reach: The extent to which your post appears in users' feed.
Hashtag performance: What kind of hashtags do you use most often in your brand posts? Which of them are exclusively linked to your brand? You can focus content creation along these lines.
Engagement: Number of impressions you have divided by the number of user interaction. It clarifies how the audience perceives your brand and their eagerness to engage with it.
Paid and organic likes: Interactions are categorized into organic and paid content. With organic engagement it is much more difficult to gain traction. That is why promotional content is necessary.
Sentiment: the measurement of users reacting to your brand, content or hashtag is called sentiment. What types of emotions do people associate with your products or services? It is always wise to know what people truly think about your brand.
Creating and curating engaging social media content
The pivotal point of your social media strategy depends on the content you create. While designing your content strategy there are a few things to keep in mind. It is more effective if your content follows a similar theme. People should be able to recognize it as yours. It also gives your social media accounts a cohesive hence professional appearance. Filters, captions, and color schemes can all help you create a theme.
Stories are another social media tool which you can use for engagement. They are interactive and have a happening vibe which peaks user curiosity. You can connect with your viewers on a personal level though them. Sharing clips from events, behind the scenes, live Q&As are a great way to involve them.
Timely social media presence
Timeliness is crucial in the field of marketing. And that is why prioritize it in our social media strategy at menu design company GoUp Dubai. We specifically use ideas for maximizing this area to its utmost potential.
For instance, our social media managers are available round the clock to respond to clients. Once content has been posted it is necessary for the brand to engage with users. And availability is key to that. Be ready to answer customer queries or strike meaningful conversations related to your post.
Our final point is about adaptability. You must add or subtract elements from your strategy as time progresses. Every year new trends, tools, and upgrades techniques surface in the market. And you must stay abreast of them to set yourself apart from the competition.
It is important to track and analyze every effort you make to determine which acquired better results. A bird's eye view of your social media accounts can give you a clear perspective. Evaluate both your top performing and least performing posts and find out why is it so.
Much of social media tactics are based on a trial-and-error approach. Monitoring metrics of the campaigns you launch helps you make precise changes saving ample time and effort.
Being diligent about your data is how you can make effective social media strategies. It allows you to react instantly in the form of short-term goals empowering your current campaigns. While the experience and information gained from them lets you make informed future decisions and strategies.
Conclusion
Planning an effective social media strategy takes moving a lot of pieces simultaneously. However, once they are on the move, you can perceive the response generated from them to plan your next action. The trick is to stay one step ahead with your ideas. The more creative, innovative, and relatable content you create, the more you will be able to attract users. The key is to stay honest and authentic in your interactions and adapting yourself to evolving trends.