Best E-commerce Web Designs That Will Rule In 2022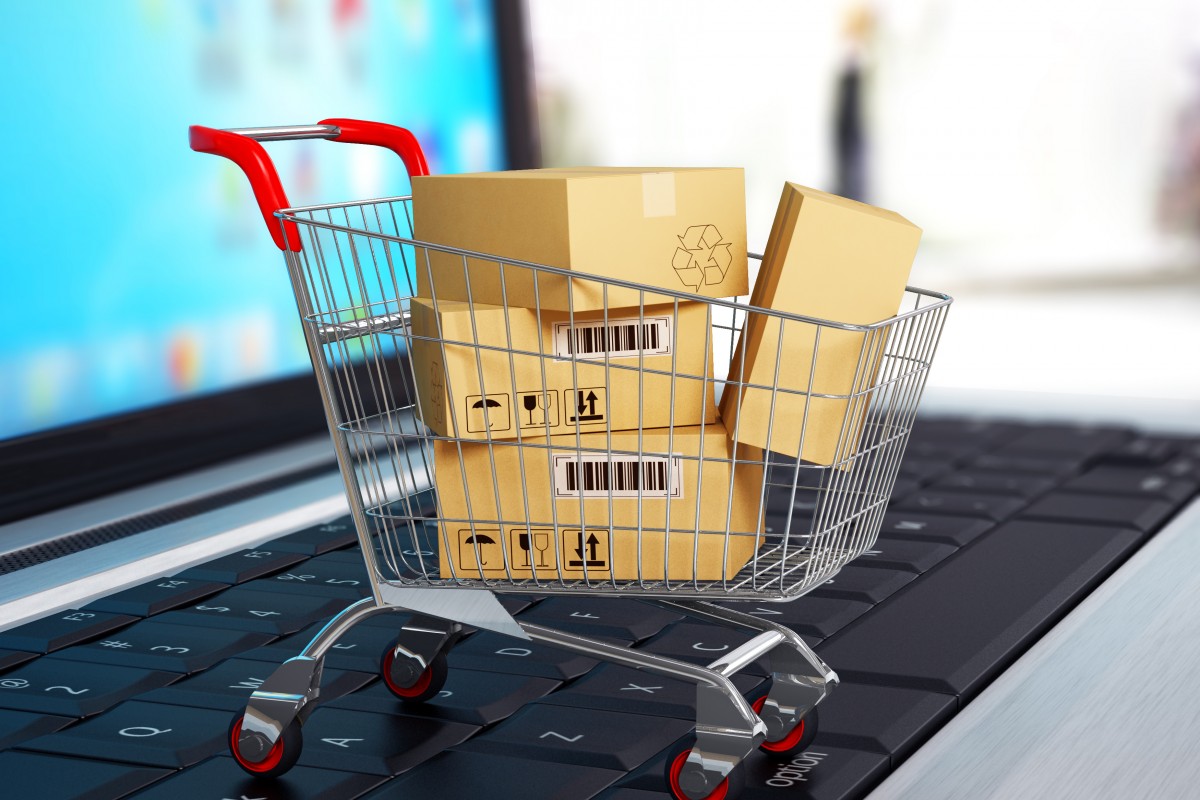 Introduction
Some aspects of e-commerce web designs never go away- fast load time, data security, and user-friendly navigation. These aspects are a given on any website.
However, through some innovative website elements and features, your website elements and features can be at the forefront of search engines and design.
This is why it is important that we look at the latest e-commerce web designs that will rule in 2022.
Web Designs That Will Rule In 2022
Bold colours
Colour! This is 2022's most prominent web design trend which tends to go hand-in-hand with colourful minimalism. Your brand can stand out through saturated, bright, and bold colours, especially because in the past few years, companies have opted for soft neutrals.
Personalized content according to customers browsing history and geolocation
You may have visited an e-commerce website only to come back to it a few days or hours later to see that the front page has completely changed.
You see the original content you saw when you pull it on another browser or your phone for the first time. Most advanced websites track our locations and browsing- that's no secret!
However, the best-designed e-commerce sites will display their content based on what they know about a user and past user behaviors.
Hence, for e-commerce website owners, personalized content is probably the most important especially for increased conversions. This is because displaying recently liked, saved, or viewed products for online shoppers leads to conversions increasing.
For returning customers, highlighting abandoned cart content is also crucial when higher conversion rates want to be maintained.
Page speed and website load time are king
Ultra-fast load time is one of the most important standards of web design. In SEO and UX, an essential factor is quick loading time. For websites coming out in 2022, this will continue to be a top priority so that they can convert better and rank well.
More than half of internet browsers- as studies have shown- expect websites to load faster and for no more than three seconds after a link has been clicked. Your visitors will most likely leave if it takes any more than three seconds.
On an e-commerce company's bottom line, website performance has a direct impact. Real estate agents often talk about "location, location, location" when they look for property investments. E-commerce websites, on the other hand focus on "conversion, conversion, conversions."
In order to ensure a good user experience, a standard metric that e-commerce websites need to ensure is Website loading time.
Human-like Chatbot's
For a few years now, Chatbot's have become very popular. Good thing they will continue to stay relevant in 2022.
As machine learning and artificial intelligence continue to get more sophisticated, Chatbot's are expected to become the norm for personal shopping and simple customer service requests.
Availability and accessibility
More than a trend- there is a growing need for the needs of disabled individuals to be factored in through accessibility and inclusivity in top website designs.
Every visitor must be able to interact and navigate with an excellent experience and good customer service. It can help you reach a bigger audience, help boost your SEO and increase conversion.
Accessibility can be improved through the following elements:
Using functional alt tags for images
Rather than low-context placeholder text, using instructions and labels with form fields
Adding indicators for focus such as outlines that are rectangular in order for links to be shown up when keyboard navigation is being used.
Creating stronger contrasts between backgrounds and text
Interactivity
For ecommerce website design service 2022, a great way to provide value for visitors is through interactive sections on website. This will help customers learn more about the product and help with website engagement.
While learning about customers based on data that is being inputted, you're also offering value to your visitors. Examples of interactive marketing include:
Contests
Calculators
Polls and surveys
VR
Over the coming years, VR experiences on websites will continue to grow. Think of websites such as Airbnb which allow for rental tour even before a reservation is booked. What a sofa can look like in your room can also be showcased through furniture site IKEA's VR abilities.
In order for meaningful and useful content to a site visitor to be served, VR can be a powerful tool since it allows for better buying decisions to be made, which in turn allows for lesser returns.
Micro Animation
Micro animations are small animations- you might have already guessed that from the name. Small, in this case, does not mean insignificant. When it comes to guiding users through your website, interactions in the form of micro animations are extremely helpful.
Like Smashmallows website which incorporates their hero image through micro animations, they can add an element of playfulness.
For few years now, micro animations have been very popular. However, in 2022, all e-commerce websites will be using them organically since they give users a taste of their product while enhancing their user experience.
Final verdict
We expect that 2022 will bring in a slew of eye-catching, bright, and clean websites which use animation for user experience to be enhanced.
With thumb-friendly designs, these websites will finally give their users a break! Your revenue and brand can be positively impacted through an updated website design, so don't wait any longer- contact professional today!