What are the benefits of branding in Dubai: A Complete Guide for Beginners?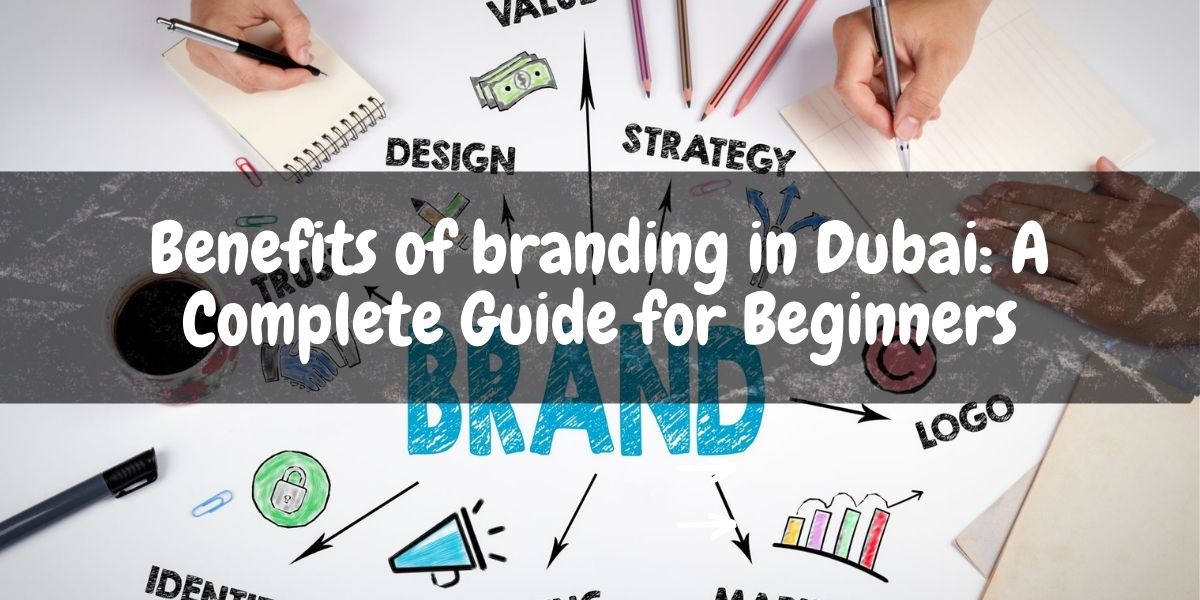 One of the most important aspects that mark corporate success is branding. It is the first impression that users receive of what you have to offer. Correctly done branding sets you apart from the competition and reflects customer expectations. It covers your mission, voice, packaging, website, and marketing materials. With a proper presentation of these elements, you can convince people to choose you over similar brands.
Companies based in Dubai have to strive through a highly competitive market. Established corporations are constantly expanding and coming up with new ways to saturate the industry. In such a tumultuous landscape, branding is the key for beginners to prove their mettle. This article explores the advantages of branding if you want to succeed in the thriving Dubai industry.
Branding shows why your brand is unique
Whether you are an emerging brand in Abu Dhabi or any other part of UAE, the competition is strong. It does not take much money and effort for getting a logo make your business and select a name. However, without a meaning behind that logo and title it is impossible to advance. It will not resonate with your target audience as you are yourself unclear about your vision.
Therefore, good branding always has a careful strategy taking it forward. Having a clear purpose and conveying it to people is what sets you apart from the rest. Your products can be similar to other companies in the market. But how you choose to present them and relate with your audience will make you the client's first choice.
Provides you credibility
A creative branding strategy of goup will allow your business to project a more professional impression. The trick is to be knowledgeable of what you are talking about. If you appear an expert of your field, then people will trust your word over others. Make sure to follow through with good quality services or products to strengthen their belief in you.
Helps you charge according to your worth
It is not easy to find your first customers. Sometimes when you are placing the foundation of a business, you have to settle for fewer charges. But with solid branding, people will not consider you a beginner. Hence, you will be able to charge the proper professional rates that your work deserves. Offering value to your client alongside that will ensure you a higher income.
Builds customer loyalty
Branding guarantees loyalty and recognition from your customers, in turn elevating your business. People are increasingly motivated to engage with brands that share the same values as them. Therefore, your branding allows showcasing the ethics you value. Resulting in forming long-lasting emotional bonds with the clients.
Leads to referrals and returning customers
Delivering exactly what you have promised in your branding, elevates you in the customer's eyes. This leads to your consumers becoming the most effective marketing tool in your arsenal. Not only will they return to your brand when they require but they will also refer you to others. Word of- mouth is the best way to spread a positive impression of your brand.
Branding allows consistency
With strong branding techniques, business owners can maintain a consistent framework. Furthermore, they can make quick decisions regarding customer experience. You won't have to rethink everything such as font, color, and aesthetic each time. A brand style guide can be immediately consulted to achieve the desired outcomes.
It attracts the right clients
As we mentioned before, people prefer brands that represent similar values. By clearly displaying your brand's vision you can attract the right target audience. For instance, if you are running a luxury flower business you would want to attract high-paying customers. Therefore, your branding needs to be aligned with this objective. Appealing packaging and a personalized touch like attaching a lovely card can work well. Though small, these details are essential reel in the ideal clients.
Saves you time and money
For beginners, it is necessary to keep track of where your money is going. Entrepreneurs must prioritize the things which can bring true change and help the business progress. At times an inexpensive solution seems the easier option. But without proper branding, it will negatively affect your credibility and reputation amongst clients. Having to change your strategy constantly is not ideal for maintaining customer loyalty. This is why branding is needed for setting a solid foundation for your business.
Conclusion
By proving to the target audience that your services are distinct and useful, you can build your identity. A creative branding agency GoUp aids you in this endeavor, enabling you to leave a memorable impression on potential consumers. Hire experienced professionals to ensure the public is encouraged to interact and do business with you. Apart from supporting your marketing efforts, it will evoke pride in your employees for belonging to a reputed brand.