The Only Guide You Need to Design a Logo – Inspirational Tips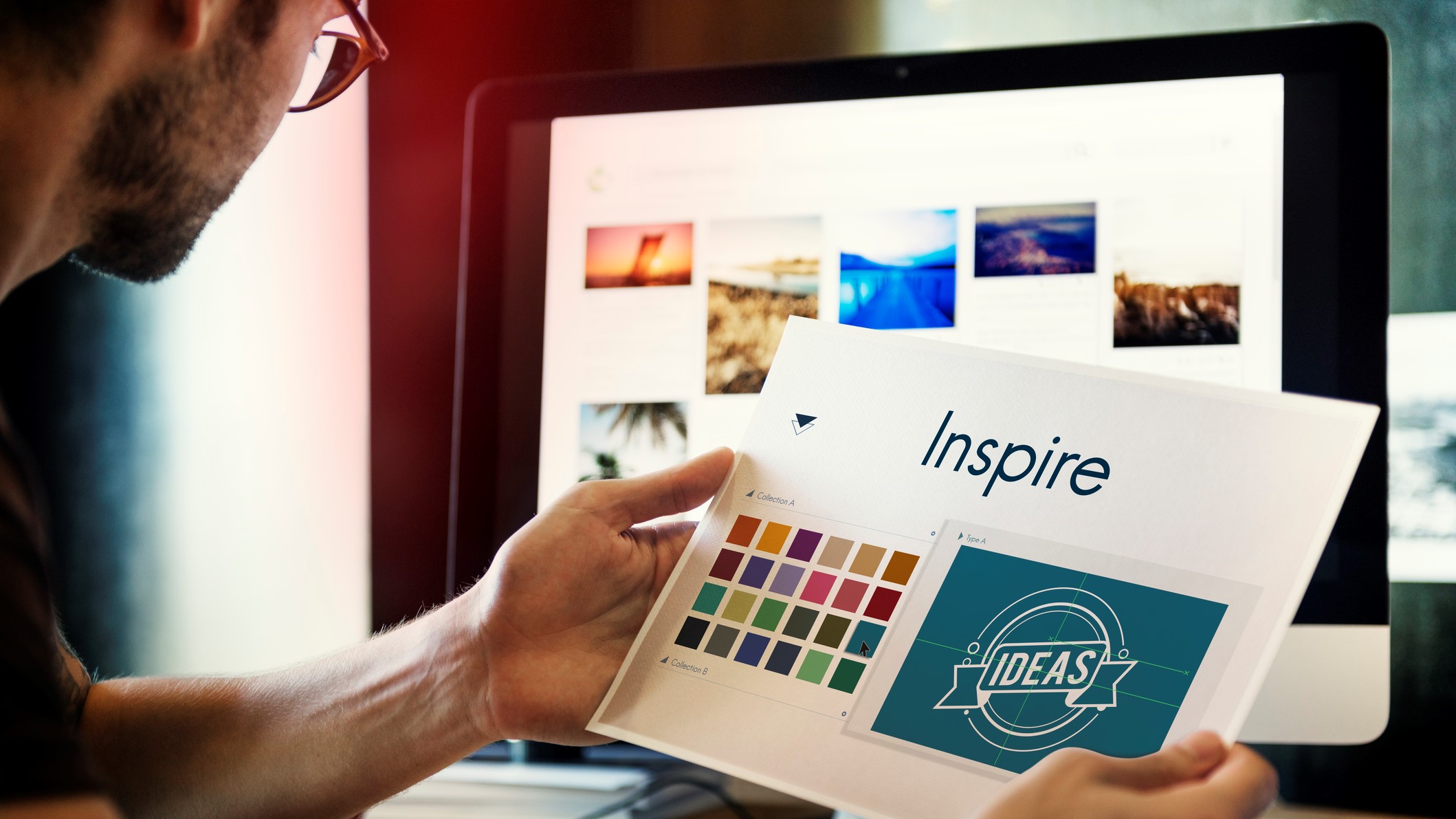 Logos have a major impact on businesses, because it determines how the customers perceive the brand. Hence it is important to have a logo that is unique and completely different from others in the market. Our guide will answer all your queries regarding logo design tips. Read ahead to know every detail from identifying what makes an outstanding logo to the correct design process.
The Essential Steps To Design A Logo
The following steps are necessary if a business intends to have a logo:
Figure Out Exactly Why A Logo Is Needed
All businesses want to attract their targeted audience and make their services or products irresistible to them. The logo of company is similar to a display picture on a dating profile. If the people like what they see then they will be interested and try to learn more about you. Your logo will be announcing your presence to the world. It will be the dominating feature on the company's website, business cards and packaging. Hence, the logo needs to look its utmost best.
Define The Identity Of Your Brand To Design Logo Accordingly
A logo should communicate the personality of a brand. So, before designing one you must have a clear idea about what your brand stands for. It will be easier for you to make the suitable design choices then. Ask yourself a few questions to clarify your brand identity:
Why did you start the business?
What are the values and beliefs followed by the company?
Which factor/factors set your business apart from others?
If you could use 3 words to describe your brand, what would they be?
Find An Inspiration
Finding the right inspiration is as necessary as it is difficult. A proper brainstorming session is one of the ways you can come up with the best concepts. It will help bring out all the ideas in your head, good or bad. This always leads to a brilliant solution.
Another way is to step into the shoes of your audience and think from their perspective. Create a list of words that display your brand in the best light. Also list words that show how you want the customers to perceive it. Think about their preferences and what would they deem important.
Check Out The Competition
When a company has information about the workings of their rivals, they can have an understanding of what works for the audience and what doesn't. Observing the competition will help you realize your differences and then you can emphasize them through your logo. Unique ideas are bound to engage people's attention. For instance, if everyone else is going for monochrome then you can try out a bit of vibrant color. While a fun and modern touch will be eye catching if the traditional is in trend
Choose The Style Of Your Design
A variety of different elements are comprised in designing. Everything counts from shapes, colors, graphics to font. Handling everything step by step is the way to go, as it keeps things from getting jumbled up. There are different design categories you can go for:
Classic
A classic logo gives powerful vibes and rarely gets outdated. The aesthetic is simple, demonstrating reliability and trust.
Vintage or Retro
This type of design is currently a big trend in the market. They have tendency of evoking nostalgia and yearnings for the "good old times". It conveys the message that you have traditional roots and wish to create lasting bonds with your customer.
Minimalist and Modern
Crisp and clean lines and geometric patterns convey to the customer how modern and fresh is the outlook of a business. This style carries minimalistic details, ample whitespace, and simple line art.
Quirky and Fun
This style is most popular for businesses who have a young targeted audience. It uses colorful and cute illustrations or symbols to give off a friendly and positive vibe. The customers are attracted by the fun personality of your brand.
Handcrafted and Handmade
Handcrafted designs symbolize individualism and the appeal of handmade products. This style can be combined with vintage to make it even more amazing. If combined with minimal or quirky style, it displays both sophistication and modernism.
Find The Right Type
There are 7 basic types of logos which can be chosen to create a logo:
Monogram or Lettermarks
Logotypes or Wordmarks
Logo symbols or Pictorial Marks
Abstract Logos
Mascot Logos
Combination Marks
Emblem Logos>
Select one which is most suitable for your brand or combine together to make a unique look.
Selecting The Right Colors Is Important
Colors hold different meanings. Research a bit about color theory before choosing the scheme for your logo. You can use a solid hue or play around with complimentary shades that match your brand image.
Pick The Appropriate Font
Pick a form of typography that completes and compliments the logo. The four basic types you can work with are:
Serif Fonts
Sans Serif Fonts
Display Fonts
Script Fonts
Keep In Touch With The Designer
Once all the choices are made you are ready to hire logo designer. Communication with your designer is the key to getting a perfect logo. Make sure they have all the necessary information about the company and your ideas and concepts. Work in collaboration and trust your designer's suggestions.
Evaluate Your Options
The final step is evaluation. Get some feedback from a closed group of potential audience, friends and colleagues to launch your logo in the market.
This was our complete guide to designing a logo that is sure to attract the public. Remember that a good logo is recognizable straight away. It is the mark of an effective logo that it fits seamlessly with the identity of a brand. A great logo stands out in any size and any place you want to display it. It should get lodged in the customer's memory through its distinct look. If your logo fits all these descriptions then you are absolutely on the right track.